Thoughts from the Desk of Bob Repass…
NoteExpo 2017 was a huge success! We had over 600 attendees, speakers, sponsors and vendors all converge in Dallas for two jam-packed days. I got to see a lot of old friends and meet quite a few new ones! NoteExpo 2018 is already on the drawing board and will be November 2nd & 3rd so mark your calendar now.
My focus now turns to finishing what has been a strong year here at Colonial and NoteSchool. As much as we would like to and probably need to "pause" for a minute to recoup, we are working hard every day to make sure we finish the year strong!
During my presentation at NoteExpo on "The Four I's: The Cornerstones of a Successful Entrepreneur," I covered the importance of having Intensity, the drive, persistence and perseverance to not give up, not lose focus.
That is extremely important this time of the year especially after coming off our biggest event of the year. It would be easy to sit back and "rest on my laurels."  As much as I am looking forward to the upcoming Holiday Season, I think I can already smell the Thanksgiving Turkey as well as the smell of our fresh cut Christmas Tree, I know there is still plenty to do.
The fourth quarter of the year is always one of our busiest. Many of our counterparties are looking to move inventory to balance their portfolios and we always make sure to have plenty of capital set aside to take advantage of the buying opportunities we come across. It is important that we stay focused on what needs to be done to make our 4th quarter the best quarter of the year.
Not only do we need to concentrate on the short term, but this is also the time of year that we look ahead and set our goals for the upcoming year and do our strategic planning. We will take two days next week to focus entirely on our 2018 marketing efforts and how we can grow our company across all our platforms.
So my advice to all of you as we head into the last few weeks of the year is keep up the intensity, finish 2017 strong, but be sure to take the time to look ahead so you can hit the ground running in 2018.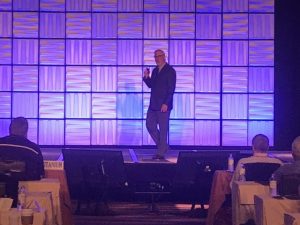 Bob Repass
Managing Director
Stay up to Speed with Eddie
My Advice: Get Advice (But Only From The Right People)

by Eddie Speed
You can't make as many mistakes as I've made and be oblivious about your weaknesses.
If you were to ask me whether it's more important to know your strengths or to know your weaknesses, I'd ask you which wing of a bird is more important – the left or the right?
To succeed as an entrepreneur, you have to know what you're good at and what you're not good at. I know I'm not the whole package. That's why you'd be amazed how much time I spend talking to other people in the business. And when I say "talking," it includes a whole lot of listening with my mouth shut. How can you tell a person who's not learning anything? His gums are flappin'!
The day you stop asking questions is the day you stop learning. Since the world is constantly changing, an entrepreneur must never stop learning. You'll constantly need to get advice. But before you get the advice, you have to make sure you're learning from somebody who knows what they're talking about. I'm much pickier today about the people I get advice from than I was years ago.
In most cases, an expert is just a liar a hundred miles from home. There are tons of people in real estate who are self-proclaimed experts on all kinds of topics. How do you tell an expert from some guy who's just blowing smoke? I look for two things.
First, nobody ever becomes an expert without experience. Look for people with a long list of successes over several years in the area where you need advice. If you needed eye surgery or heart surgery, you'd definitely do some research to find an experienced surgeon. You wouldn't want to wake up after the operation and have the doctor tell you, "Congratulations, you were number one."
Second, someone who is really smart can take something complicated and make it simple. If you talk to someone and they can't boil everything down to the essentials or communicate it plainly in a way you can understand, then keep on looking for your expert. What they probably have is a lot of intellectual information; they're smart but not smart enough to make it simple. They have knowledge, but their knowledge hasn't yet distilled into wisdom.
If you act on the wrong advice from the wrong person on the wrong topic, you could get in big trouble in a hurry. For example, you'd be crazy to ask my advice on computers. Sure, our business owns more than a few computers, but that doesn't make me an expert. One of the only things I've ever succeeded at creative financing strategies using real estate notes (and a little bit of rodeo), so feel free to ask me about what I know, but you're taking your chances if you ask me about computers!
Having said that, there are people whose advice I highly respect in one area, but I would seek out another expert for advice in a different area. Just because a person is great at one thing doesn't mean they're great at everything. Match the right question with the right expert. You can't know their answer ahead of time, but you can know their experience ahead of time.
I've noticed that people who really know their stuff don't tend brag about how much they know, so you have to ask them to share their wisdom. On the other hand, when a blowhard gives me unsolicited advice, one of my eyebrows goes up and I'm less likely to act on the guy's advice. Armchair quarterbacks tend to be a lot more vocal than the guy who really is a quarterback.
To find experts in various fields you need to be around people. This comes naturally for me 'cause I'm a people-person. I really enjoy engaging with people and discussing the business. That's what I love. But I know some folks tend to be more introverted so it'll take more effort on their part to stay active in networking. You can't go live in a barrel or storm cellar; you have to get out and into the market where the ideas are flowing. I know and engage with way more people today than I did 15 years ago – and 15 years ago I was a dang seasoned note guy.
Ever heard of a rock tumbler? It's for polishing stones. You load a bunch of rough, normal looking rocks into it, turn it on for a day or two, and they just tumble around together inside it. But in the process of rubbing against one another those stones polish each other, knock the rough edges off, and it brings out their inner beauty. It's easy to spot a person who is a reclusive hermit because they still have so many rough edges. I constantly engage with people in all phases of real estate – fix & flip investors, mortgage people, real estate agents, and so on. By engaging with each other and exchanging ideas, we polish each other so we all benefit and get better at what we do. Be sure to attend conferences, go to REI meetings, and stay active in the real estate community. Find people who have skills you don't have, then talk through things and interact. This seems crazy simple, but it's the least executed thing I see done in the business.
Even here at our NoteSchool, NotesDirect, Colonial Funding Group and Colonial Capital Management, I've made a point to bring in top people who have skills that I don't. Our executive team has more experience buying discounted seller financed notes than any team in the history of the note business. But I didn't look for people with my same personality. Thank goodness they're not all clones of Eddie Speed! I've intentionally looked for top people with extremely different personalities to make us better at overall execution. We constantly interact and discuss things all the time, where feedback flows naturally back and forth.
Lots of business owners hire people just like themselves, which is a mistake. I've noticed that companies run by marketers or sales people are good at putting up big numbers, but tend to be poor at the back office execution. Companies run by system engineers have good work flow but they're always saying I wish I had more business. What makes our organization unique is that each person is unique. The top person at a company sets the tone, and the tone I try to set is simple: Be good at what you do, and be yourself!
As you form your own real estate or note company, you need to have a checklist. Have you made one and filled it out? Think long and hard about where you are, where you want to get to, and how you're going to get there. Is your company focused on business-to-business, or business-to-consumer? Are you a land guy or house guy? Are you geographic specific, or across the US? What's your biggest need factor for your business: due diligence, accounting, sales, or whatever? What's your creativity factor: Are you an 8 or a 2?
Once you figure out what areas you need to improve on, and the topics you need to get advice on, your next step is to start figuring out who you can ask for their advice.
Keep thinking like an entrepreneur,
Eddie
The Trading Corner:
The Comeback of Seller Financing a Hot Topic at NoteExpo 2017

By: Seller Finance Coalition

Seller financing was a hot topic at NoteExpo 2017. In Eddie Speed's annual State of the Industry presentation he identified seller financing as one of the 6 market opportunities as we head into 2018.
Two of the top attended Saturday afternoon breakout sessions focused on seller financing.
Mitch Stephen's session, "The Art of Owner Finance" was standing room only, as was "The Nuts & Bolts of Originating Seller Financing Compliantly" presented by Farah Issa and Eddie Speed.
During Friday's general session we also heard an update on the efforts of the Seller Finance Coalition and The Seller Finance Enhancement Act, HR 1360. The bill is currently in front of the Financial Services Committee with 20 co-sponsors and the coalition hopes that it will move to "mark-up" this month.
Moderator Matt Keelen of The Keelen Group along with panelists Bob Repass, Eddie Speed, Glenn Lee, Jeff Watson and Charles Tassell stressed the importance of everyone getting behind the movement and not only join the Seller Finance Coalition but to reach out to your Congressman and ask them to support HR 1360.
In conjunction with the National REIA, the Seller Finance Coalition has made it extremely easy to email your congressman and ask them to co-sponsor the bill. Just CLICK HERE and follow these simple instructions:
Scroll to bottom and enter your email and zip code
Press continue
Enter Your Info
Fields will populate with your congressional representative then simply hit send
Hearing from constituents is powerful. Make a difference today!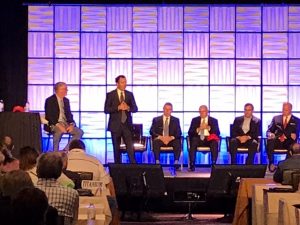 In the Spotlight
Coachable Characteristics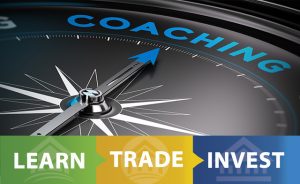 Regardless of your pursuit, if you want to shorten your learning curve, deepen your understanding and get faster and better results, you have to be coachable. Here are six characteristics of coachable people and the 6 items that you can apply to get better results from any training or networking event. Being coachable is a learnable skill that will pay huge dividends.
Approachable, Receptive & Attentive
View coaches as partners who are working to improve your product
Shapeable – realize perfection is impossible, so better is always an option
Every day is an opportunity to learn
Don't lose the beginners mindset
Accept honest feedback and criticism from strong relationships
To hear more on these 6 characteristics of coachable people CLICK HERE
Capital Markets Update
The Importance of Staying Vigilant

By Ryan Parson

This Month's Newsletter was written on September 29th.  Now those of you who were either born in England or have a bent toward English History will know that September 29th is Michaelmas Day (or the Day of the Archangel St. Michael (who fought against Satan) and All Angels).
It is one of the four "Quarter Days" along with Lady Day on March 25th, Midsummer's Day on June 21st, and Christmas Day December 25th.  The Quarter Days are spaced three months apart, on religious festivals, usually close to the solstices or equinoxes. They were the four dates on which servants were hired, rents due or leases begun. It used to be said that harvest had to be completed by Michaelmas, almost like the marking of the end of the productive season and the beginning of the new cycle of farming. It was the time at which land was exchanged and debts were paid. This is how it came to be for Michaelmas to be the time for encouraging protection during the dark time; electing magistrates; and also, the beginning of legal and university terms:  IT IS THE TIME TO MAKE SURE THAT THE BARNS AND SILOS ARE FULL, THE WOOL IS CARDED AND BALED, AND THE PREPARATIONS FOR WINTER ARE COMPLETE.
So, as we ask, "how was your summer", at the Mile Marker Club, we are also asking the deeper question: "is everything in place to protect against the Dark Months?" With the economy doing so well, it's easy to go with the flow and presume that all fronts are OK.  With the stock market continuing to increase in value, it gives a green light that everyone is good and so too should I be.   It feels like everything is OK with our investments so we probably don't need to review anything as all is 'on-course.'
However, we have learned that NOW is the best time to course correct in order to see ideal returns; NOW while there's still sun and daylight, and before the days have turned too short and dark and cold.  Let us take stock NOW and review all, and look for ways to improve and increase so that we are protected and kept warm and well fed as the "winter" arrives and as the "winter" drags on.
We understand that with markets as they are and the world "feeling very good right now", it's hard to want to meet and review anything that doesn't seem necessary or urgent.   However, it is ESPECIALLY in the "good times" when EXTRA vigilance is required, and it is NOW that as the CEO of your wealth, we cannot be complacent.  We must continue to look and search and review and improve, so that we are prepared for whatever may come.
If you haven't registered to join us for Mile Marker Club Symposium November 14-16 in Glenwood please do.  We'll be discussing some of the ways we continue to build a defensive portfolio, even during the 'good times' plus several new private investment opportunities to look at first-hand.
Thank you to each of you for your faith in us and for your support.  We are grateful to you and your families, and it is an ongoing privilege of ours to be able to work with you in reaching your financial and family wealth goals.
Quote of the Month
"Surround yourself with only people who are going to lift you higher." – Oprah Winfrey
This Month's Poll Question
Connect With Us
Are you on Twitter? If so, be sure to follow us on Twitter @NoteSchool and @ColCapMgmt, if not, why not?