Thoughts from the Desk of Bob Repass…
As you read this Angie and I are in Italy on our first ever vacation across the pond! That's right, this year we changed it up and instead of going to the Grand Caymans for our annual summer vacation soaking up the rays on the beach, we decided to finally go somewhere we have been wanting to go for a long time!
Now the challenge is being able to disconnect and unplug from the "busyness" of our everyday lives. We strive to find time during the week to disconnect, whether it is in the evenings or on the weekends, but the truth of the matter is in today's technology overloaded world it is almost impossible to do unless you make it a concerted effort. I have always found unplugging difficult.
But what if we recharged ourselves as often as we do our phones?
Fortunately, each year on our summer vacation we actually find a way to "disconnect" (for the most part), from the daily grind which is harder than it sounds. As much emphasis as we put on staying connected, it is always difficult to find a way to disconnect.
As I was researching and planning for our trip I came across this quote, "Take time to disconnect, go offline, unwind, free your mind. Make time to look up at the big blue sky while your feet linger in the cool water. Stay up late, sleep in, savor new flavors, adventure to foreign places, laugh a lot as you make memories exploring the beauty of the world."
Angie and I value the privilege of having vacation time and the opportunity to disconnect from work, connect with each other, and to experience some pure, unfettered leisure time and some wonderful food!
As the saying goes, I'm going to disconnect to reconnect. It always feels good to come back re-energized and ready to tackle the rest of the year.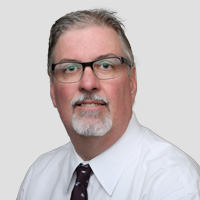 Bob Repass
Managing Director
Stay up to Speed with Eddie
CONFIDENCE IS GREAT (AS LONG AS IT'S NOT TOO MUCH OR TOO LITTLE)

by Eddie Speed
PART ONE:
Your investors aren't simply investing in notes. They're investing in you!
Nobody in the note business can have success until they reach a threshold of learning and experience that brings a degree of confidence. You first have to be confident in yourself or you'll never gain the confidence of your investors.
They have to trust you enough to hand over their hard-earned retirement savings. You have to demonstrate the confidence that you know what you're doing, and the competence to explain things in clear, simple terms without using a bunch of real estate jargon they don't understand.
You can be over-confident or under-confident, but they're equally dangerous to your future as an investor. Confidence is essential, but you have to find the balance that's just right. It's like standing up in a canoe; it doesn't matter whether you lean too far to the left or too far to the right, you'll get just as wet either way.
The over-confident thinks he can do no wrong, while the under-confident thinks he can do no right. Both mindsets will hold you back.
I always try to understand what makes each person tick. It makes me better as a teacher and helps me run a better training school. Some students need water on the fire, some need lighter fluid.
A big part of what I do is encourage the under-confident, but I've never felt the need to knock the over-confident types down a notch or two – life has a way of doing that job already. For example, a little thing called 2008. The cockiest guys in real estate I knew in 2007 were completely different people in 2009. And to be honest, they were a lot nicer to be around in 2009.
HALLMARKS OF THE UNDER-CONFIDENT
For every over-confident person I meet, there are probably eight who are under-confident.
The under-confident folks don't necessarily lack knowledge. They're probably a whole lot smarter than they think they are. In fact, the under-confident person is usually more intellectual. They tend to be more process oriented, and more technical in how they think. They might be under-confident because it's their personality type, or they might have a mental block. They struggle to shake the view that they're sure to fail.
Being under-confident is like a disease. It limits your horizon, but it can be overcome.
Before they can take the first step, under-confident people think they need to know every possible answer for every possible question that might possibly come up in every possible situation. They can be right at the altar, but can't commit to say "I do."
But if I had waited until I had every answer, you wouldn't be reading my articles today.
I've seen people that were so extremely under-confident it's almost as if they had to buy a 20 year note and collect all 20 years before they were confident that they could source a passive investor.
There are two kinds of people in the world: Warriors, and worriers. And no one ever built a statue of a worrier. The future belongs to the bold.
When I instill confidence in someone, there's a mindset you have to get them in. It's not that I try to light a fire under them – I try to light a fire inside them. Hey, if a dyslexic guy like me can make it, you can!
I talk a lot about the importance of being around other successful people, so everybody needs to be in a healthy environment. You shouldn't go through this business alone – especially if you lack confidence. It's not just because wisdom is contagious, but courage is, too. Get involved in an environment where you can learn, and gain encouragement from case studies. Watching other people succeed helps you grow your own confidence, and learning from their mistakes helps you avoid the same potholes. We all need to talk through the things that drive us crazy – the things that hold us back from reaching the next level.
You are a product of the five people you hang out with. Talk it out, have an environment where you can talk about the business with other people who are a kind audience. Avoid the naysayers who throw ice water on all your plans and ideas.
What's funny about people who lack confidence is that when I see them evolve over time, it's like a light switch went off. I can remember what they were like before and what they've now become, and it can be night and day. I remember one student was timid, but mustered up the courage to buy some assets… but things went wrong. I can vividly remember how scared he was, thinking, "How is this gonna work?" He was having almost irrational behavior due to worry. He had the technical personality type, so he wanted everything to follow an exact process. But he made it through, and now I see this guy and he's completely different a year later. It would be comical if I had a video then and now. You'd say, "Who stole his body?"
If you dream of throwing a football sixty yards but you can only throw it ten, just shorten your yardstick. In other words, walk before you run. Whether you're walking or running when you take your first step, you gotta take it!
You don't have to know it all to know enough to get started! It wouldn't be a journey if you knew every turn.
BE SURE TO READ PART TWO IN THE SEPTEMBER BUYLINE
In next month's Buyline, I'll discuss hallmarks of the over-confident, and what it looks like to have what I call, "Just-right-confidence."
Capital Markets Update
DREAMING OF OWNING A SECOND HOME

By: Ryan Parson
The start of summer brings aspirations of owning that special spot.
Summer is here and with it are fanciful dreams of owning a second, seasonal home.  Maybe it's a beach-side bungalow or a mountain cabin or a lakefront cottage with a front porch and a sweeping view of the sunlight on the water.  All of them no doubt sound enticing, but fulfilling this dream takes attention to detail and a firm vision of your long-term goals.
Two financial factors may help bring your summer daydreams closer to reality: the 9-year long bull market rise (despite some notable and recent slides) and interest rates that remain historically low.
Yet in addition to housing costs and interest rates (not to mention your lifestyle preferences, the home's location and conditions of the real estate market), you should take many considerations into account before purchasing a second home.
If the factors add up right for you now, owning a vacation home may bring years of happiness.  But if the time isn't right, re-evaluate your long-term goals to see if you can buy this home in the future and avoid a ton of hassles today.
Issues to explore:
Location, location, location:  Heeding the first rule in any real estate transaction, think about how far you wish to travel from your primary residence or business (and the travel costs involved), the natural or recreational opportunities, economic history and current conditions of the new region and state of property taxes.
Financial preparedness: Ensure that the new home won't compromise or threaten your long-term financial goals. If you have a chronic illness or medical needs, for example, you want your income, assets and savings to still comfortably cover those costs.  Assess your preparedness and your strategy to buy a second home while keeping your long-term goals on track.·
Count all costs: The true cost of owning a vacation home goes beyond the purchase price and mortgage interest rate (if you choose to obtain a loan.)  Maintenance, utilities, property and state taxes, prices of seasonal activities, weather concerns and insurance all change constantly and add up quickly. Consult with a real estate agent as well as with a tax professional as you evaluate these variables.
Investment, rental property, legacy or fun house:  If interested in this property purely for investment, think about improvements the home may require, the availability of skilled help in the locale and the economic history and vitality of the community. Also, consider how long you want to or must retain the property to get a reasonable return on investment.
Tax implications arise if you hope to derive income from renting your vacation home (a tax professional can enumerate them). Renting your property may force you to incur some additional expenses and repairs from tenants' damage, for example.
If you hope to simply treasure time at a second home and escape for solitude, recreation or making memories, the new place can potentially turn into your retirement home. Is that attractive to you? Do you hope one day to make your vacation home a legacy to be handed down for generations or is your interest more short-term?
Co-ownership: The more might seem the merrier when owning a vacation home, so you can split costs, but make sure you iron out what happens if one owner can't pay the agreed-upon share of expenses.
Consider forming a limited liability company (LLC), which exempts you personally from legal and financial liabilities of ownership.  With the LLC owning the property, details are outlined from the beginning in case someone runs into financial trouble.  Another option may be for an individual or couple to own the property and rent to others.
If you want to create a legacy, a trust can facilitate passing the property from generation to generation with the least confusion.  Discord created with the other owners may outweigh the benefit of sharing the mortgage payments, taxes and other expenses, however.
Regardless of what you decide, consult an attorney to fully understand the implications of your decisions.  When you're thinking about a second home, your heart and head must work together so you meet all your needs.
Self-Directed Accounts. Many different types of qualified accounts allow you to take full control of the types of investments you are using to accumulate wealth.  For many of you with these types of accounts, be mindful of the rules surrounding prohibited transactions.
In the case of a second home, you cannot use your tax-qualified account while also enjoying the use of the property.  This is strictly prohibited and can disqualify your entire account.
You cannot utilize the tax-qualified capital of disregarded accounts (i.e. prohibited parties such as kids or other parties up and down your lineage) either to finance the acquisition of a secondary home.
Continued financial success to you!
Ryan Parson
In The Spotlight
NOTEEXPO 2018

NoteExpo 2018 is less than 100 days away, have you registered?
The note industry's event of the year is entering its 5th year and will be held November 2nd & 3rd in Dallas. The planning of the agenda is in full swing and will include general sessions, panel discussions, TED talks and breakout sessions.
Sponsors so far include FCI Lenders Services, Faller Financial, Security National, JB Lloyd & Associates, Allied Servicing, NoteSchool, Colonial Funding Group and Colonial Capital Management
As always, there will be tons of networking opportunities over the jam-packed two days, so don't miss out on the early bird savings – Register Now!
To keep up with the latest news on what will be happening at NoteExpo 2018, be sure to follow NoteExpo on Facebook, Twitter and Instagram!
Quote of the Month
"Almost everything will work again if you unplug it for a few minutes, including you." – Anne Lamott
This Month's Poll Question
Connect With Us
Are you on Twitter? If so, be sure to follow us on Twitter @NoteSchool and @ColCapMgmt, if not, why not?