Thoughts from the Desk of Bob Repass…
I opened up NoteExpo 2020 last week with a NOTE Talk (think TED Talk at a note conference) that I called, Pivot: The Word of the Year for Surviving 2020.
Around this time of year, we hear lots of "of the year" awards. There's song of the year, person of the year, book of the year and rookie of the year just to name a few. I am always curious to see what the pundits have chosen as the word of the year. While the odds-on favorite for word of the year in 2020 is Covid or maybe Coronavirus, Lockdown or Tiktoker, I chose PIVOT as my 2020 word of the year.
I selected pivot looking through the lens of real estate and note investors, as well as entrepreneurs. Think about it for a minute – Pivot refers to making a significant business change. Having the ability to assess the situation, see what options you have or don't have – then "pivot" to the next opportunity.
Now be honest, haven't you had to pivot in 2020? Pivoting can range from a mild business change to a significant one. A pivot is usually intended to help a business recover from a tough period, or to survive after experiencing new competition or other factors that make the original business model unsustainable.
At NoteSchool, as well as NoteExpo, we had to pivot from hosting several dozen live events across the country to going all virtual online. We had no idea how that would workout. We have been extremely fortunate and pleased with our results. As we hopefully ease our way towards a post-pandemic world, we will return to live events, but will maintain virtual options as well.
I broke down the word pivot in the 5 key factors to successfully making the necessary change to your business:
P          Prepare – know where the market is headed, not where it has been. Of course, we can learn from the past, but we cannot operate in the past – look forward. It is important to use all the data information available to you and be prepared and stay prepared, NOT scared.
I           Initiative – Take action! It is not enough to be prepared and have all the data you need if you are going to sit on the fence and not be willing to implement the change needed. You must take the initiative to shift your focus on what is happening in the market now and in the future.
V         Vision – While pivoting requires adjustments, your vision MUST remain consistent. These are your core values, your WHY. This is why you do what you do. All business decisions are run through this filter. Ask yourself is this change we are making in alignment with our core values?
O         Opportunities – As entrepreneurs most of us do not have trouble seeing opportunities, sometimes we see them everywhere i.e. "chasing squirrels" anyone? With proper preparation and vision, we can identify which opportunity(s) we need to focus our time, energy, and resources on that directly impact our profit
T         Trust – Perhaps the most important factor is trust. Trust yourself and trust your process. Successful entrepreneur and author Eric Ries said, "Ask most entrepreneurs who have decided to pivot, and they will tell you that they wish they had made the decision sooner."
The ability to pivot is powerful – BUT – stay true to your mission, your vision, your why. I ask you again, have you had to pivot in 2020? More Importantly…
Are you prepared to pivot again in 2021?
Bob Repass
Managing Director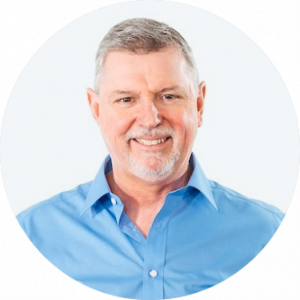 Stay up to Speed with Eddie
What Separates Doers From Dreamers

by Eddie Speed
Every accomplishment starts as a dream. But most dreams never turn into accomplishments. Why is that?
Being able to turn your dreams into accomplishments requires an entrepreneur's mindset. (Plus hard work!) Not everyone is naturally wired to think like an entrepreneur, but it can be learned.
At NoteSchool, we constantly adjust our curriculum to be as current as possible to the ever-shifting market conditions. But one thing we always stress in every class is to develop an entrepreneur's mindset.
In any given NoteSchool class, all the students are given the same information. Some people immediately start to apply what they learn and have incredible success, while others need some encouragement and cajoling to make their first deal. But there are always a few people (who are often extremely intelligent), but they never get around to taking their first step and attempting their first deal. We lead 'em to water but can't get 'em to take their first sip.
To turn your dreams into reality, you must embrace the "joyful uncertainty" that comes from stepping out of your comfort zone. To non-entrepreneurs, "uncertainty" equates to anxiety, worry, uneasiness, nail biting, and apprehension. But to an entrepreneur, the adventurous part of life is located outside the boundary of your comfort zone. Everything inside the entrepreneur's comfort zone has a "been-there-done-that" quality—which is why we love the challenge of pursuing new horizons.
In the next few paragraphs, I've put together six of the most important tips to turning your dreams into accomplishments.
DON'T WAIT UNTIL YOU HAVE EVERY POSSIBLE ANSWER
I've seen so many people get paralyzed with fear because they won't take the first step unless they know the answer to every possible question that might possibly come up. Part of the fun of conquering unfamiliar territory is solving problems as they come up. There's no way to know everything ahead of time, but once you've solved a problem the first time it'll be much easier to solve it again the next time it pops up.
You don't need to know all the answers to succeed, you just need to know where to find the answers when you need them.
JOIN A COMMUNITY THAT OFFERS ENCOURAGEMENT
Many entrepreneurs have a lone wolf approach to life. But this can be your undoing. To succeed, you must become part of a community of other success-oriented investors with similar goals.
By being around likeminded entrepreneurs, you'll gain valuable encouragement and knowledge. NoteSchool offers a community for real estate investors of all types and experience levels to pool their wisdom and share their success stories.
BE CAREFUL WHO YOU GET ADVICE FROM
As important as it is to get advice from likeminded entrepreneurs, it's important to AVOID advice from people who don't know what they're talking about. These are people who have never succeeded in the area you want to succeed in.
There will always be people (often family members) who try to talk you out of pursuing your dreams. They usually mean well, and they simply don't want you to fail. So, they try to convince you that your dreams are far-fetched and out of reach.
If you want to succeed, only get advice from people who have already succeeded!
DO WHAT YOU LOVE
When you must do something you don't like doing, you get tired twice as fast. But when you love what you're doing, you find it invigorating rather than draining. It boosts your energy level instead of depleting it.
One of the world's most successful investors, Warren Buffet, always emphasizes the link between enjoying your job and reaching your goals: "When you love what you do, success will follow."
COMMIT TO SUCCEED
A half-hearted attempt at reaching your goal will result in goals that never get reached. You can't steal second with one foot on first. You gotta be all in.
Set regular reviews on your calendar to consider your goals and reflect on your progress.
NEVER STOP LEARNING
The person asking the most questions is often the wisest person in the room. When a person never asks questions, it shows they have long since stopped learning.
The world is constantly changing, so if you're relying on what worked in the market five years ago to help you succeed today, you could lose your shirt.
If you'll utilize all six of these steps into your life and career, it's a lot like having "success insurance." You can't buy that kind of insurance from State Farm or Allstate, but it's something every entrepreneur needs.

Capital Markets Update
How Corporate America and Investments Have Evolved with COVID

By: Ryan Parson
We have all adapted to the changes as we navigate how work and business have shifted with the COVID-19 pandemic. Whether you are a business leader, an employee, or managing your own investments, the changes happening across corporate America have an effect on your investments. Business leaders are continually determining what is best for their business, employees, and customers.
How Corporate America is Adapting
More of the workforce fueling corporate America is working from home than ever before. Many businesses that have sold their products and services primarily face-to-face in the past have pivoted to digital communications. Since March of this year, businesses and business leaders have been making a choice: to either hunker down and wait out the pandemic or to adapt, pivot, and strategically find success with a new or flexible way of doing business.
While the pandemic has had a devastating effect on the lives of many people, times of strife can be an accelerator for businesses and individuals who might otherwise stay stagnant. Leadership plays a crucial role in your ability to adapt and even grow in the face of a setback outside of your control. Whether you are a business leader or leading your family's wealth strategy, good leaders are asking questions, thinking flexibly, and planning strategically how their business and investments could work differently and better.
Managing Your Investments
Over the last ten years, investments in real estate or stocks have been doing well, which has allowed many of us to create the wealth that allows our families to reach true financial independence. But similarly, to holding a leadership position in corporate America, wealth management requires the same leadership in order to continually grow and sustain your family's lifestyle.
When investments and plans are going well, it is easy to get complacent about your wealth. As any good investor knows, the market and business endeavors can change without much warning. When a big change or a roadblock like the Covid pandemic occurs, it's a time to take stock and create a strategic plan for the future, so that your wealth is secure even in times of market or corporate hardship.
Investment opportunities, like many aspects of American life, have changed with this global pandemic.  Mile Marker Club is focused on helping its Members to grow and sustain their wealth throughout market cycles.  Now more than ever, investors must be extremely well organized with their wealth in order to see the pathways to sustaining their wealth through the current cycle and positioning for the next investing season.
By continually learning about, managing, and diversifying your investments, you can prove yourself as a wealth leader — someone who adapts to life and market changes with agility and strategic planning.  Mile Marker Club's upcoming MasterClass will dive further into the strategies necessary to run your wealth like a successful business that sustains through market cycles and generations.  For information about our MasterClass please email [email protected].
Continue to be safe and well!

The Trading Corner
Setting Seller Expectations

By: Scot Tyler

Anyone who has been around long enough (i.e. me) has had to set expectations with someone. Whether that's your spouse (wait, didn't mean to type that 😊), children, employees, a vendor, your dog etc.… We also know that some, more than others, actually listen to those expectations and perform them. The same goes with your potential note sellers when a deal to purchase is agreed upon. You as the note flipper/investor must always set the expectations as to how the transaction process will work from pricing all the way through to the closing.
You can begin setting the expectations during the initial phone call by being up-front, honest, and fair. Sellers will appreciate honest pricing and realistic timeframes versus inconsistent timeline changes. As the note flipper/investor, delivering realistic pricing based upon the redeeming factors of the loan is crucial. It is never in your best interest to give unrealistic pricing only to get the deal tied up, drag out and change pricing at the last minute.
Some people reading this will be thinking who in the world would ever do that? Well, as I have said in many of these articles, I have been in the business a long time and have lots of stories like this. Yes the note flipper/investor might still close the deal due to the seller just wanting the process/transaction to be over or in desperate need of money, but believe me when I say word travels especially in a tight knit industry like ours, that one deal could put your reputation and future business in jeopardy.
Not to mention with all the easily accessible review sites and social media groups that we all have immediate access to, it is even easier today for bad press to get out. It is not worth risking your business and integrity over getting a deal. What I have found over the years is sellers would much rather know they have received a fair loan evaluation, competitive price, and a realistic closing timeline.
Once you have agreed on the sales price it is time to set the proper expectations for submitting the loan documentation. We all know the loan is not going to close itself. So be upfront and let the seller know they're going to have to do a little work to get this completed. Verify they have ALL the original loan documents (and they know where they are), as well as additional information, such as verifiable proof the borrower is paying as agreed on the loan, proof the seller is in title and has the legal right to sell and assign the loan and proof the borrower has "current" homeowners insurance on the property.
Let the seller know the quicker you can deliver a complete package, the quicker the transaction can be processed and closed. Without their complete file, we as the investor, cannot make an informed decision on whether the loan is a purchasable loan and will push out not only the processing timeline but the closing timeline too. When you let a seller know that they are not any closer to getting their money, they seem to find time to submit the complete file. Funny how that works.
Once you have a submitted complete file it is time to set different expectations. It is good for the seller to know what exactly you or your "underwriting team" will be reviewing in the file. Let the seller know what items you will be ordering, like a BPO and updated title report and the timelines it typically takes to receive those items back from your vendor. It is always best to over-estimate the timeline by a few days and when your items come back early you have already exceeded the seller's expectations.
The closing timeline and expectations definitely need to be set. I always let the seller know the closing timeline depends solely on you the seller. The faster you, the seller, can submit a complete file with the documentation we discussed, the faster we can close. I follow it up with I can order my items (BPO/Title) today but without all the requested items their file cannot be reviewed. The quicker we can get your file, the quicker we can review and confirm we have a loan that we can buy.
The reality is NOT setting clear expectations will be the source of much dissension between you and your seller. Mapping out the transaction from pricing all the way to closing with specific responsibilities and timelines will definitely reduce anxiety, shorten your timelines, and increase your success rate.
Here is a note that came across our trade desk that we recently funded. If you're interested in purchasing it, email me at: [email protected]
Performing Loan – 9.2 acres recreational land
Charleston, SC
BPO $19,000.00 – March 2020
$200,000 sales price with $40,000 down payment
$160,000 / 3.5% / $1,362.33 for 144 months
13made / 131 left
Current UPB $148,150.42
Until next month.
This Month's Poll Question
Connect With Us
Are you on Twitter? If so, be sure to follow us on Twitter @NoteSchool and @ColCapMgmt, if not, why not?