Thoughts from the Desk of Bob Repass…
Happy New Year! I hope everyone had an amazing holiday and you're ready for 2019! As 2018 wound down, we were overwhelmed with what I refer to as "Of the Year" awards.
Everyone has their opinion on the Movie of the Year (my choice: Red Sparrow), the Book of the Year (my choice The President is Missing), or Restaurant of the Year (my choice Osteria Morini DC). Of course, there is Time Magazine's Person of the Year as well as Baseball's Rookie of the Year.
Even the Oxford dictionary takes part with their Word of the Year. Did you know the word of the year according to Oxford in 2018 was "Toxic?" Not surprising I guess, all you have to do is read headlines across any cultural topic and you will find toxic being used as an adjective defining almost everything as poisonous.
Well, in an effort to get out in front of things in 2019, my prediction for the 2019 word of the year is Volatility.
By definition volatility means; a tendency to change quickly and unpredictably. We started to hear a lot about "volatility" in the 2nd half of 2018, but buckle up because across many sectors volatility will be a major factor. Market volatility has been front and center recently and the impact of the roller coaster ride of the stock market is felt by investors on a daily basis.
The resulting raising of interest rates will also have a significant effect on investors. And not just people investing in the stock market. Real estate, as well as note investors that use "leverage" in the portfolio, will possibly feel a squeeze on their returns.
It is important to make sure you have realistic expectations for how market volatility can affect your portfolio, whether it is your returns, or your ability to continue to acquire assets while staying within your pricing and risk tolerance models.
Volatility can also present opportunities according to Warren Buffett, "The true investor welcomes volatility… a wildly fluctuating market means that irrationally low prices will periodically be attached to solid businesses."
That is one reason we are optimistic heading into the New Year. We have always stayed true to our investing and risk management model while being ready to act on the opportunities as the market fluctuates and changes. That's when some good trades can be made.
But stay disciplined! Through the years I've seen a lot of investors sitting on capital make bad buys just to deploy their investor's money. Again Buffett says it best "You don't have to swing at everything – you can wait for your pitch."
Wishing all of you a prosperous New Year!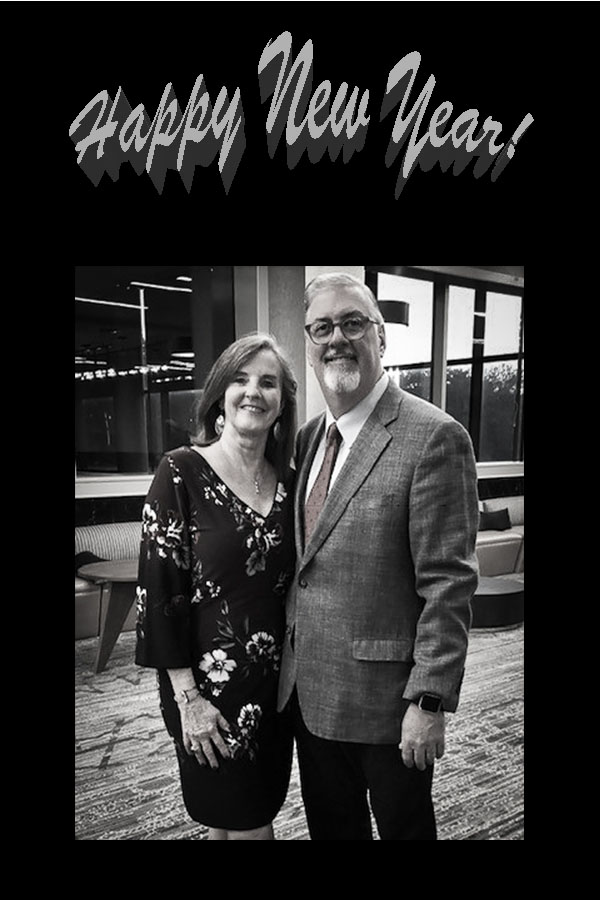 Bob Repass
Managing Director
Stay up to Speed with Eddie
The Two Wings of an Entrepreneur's Airplane: Planning & Execution

by Eddie Speed
No business will take off without the proper balance of planning and execution. Entrepreneurs tend to be naturally gifted at one or the other. They're either a really thorough planner or a fearless executer. But you'll never be so dang good at one that you can ignore the other. A plane with only one wing is doomed.
Almost all the people I've trained struggle with this balance. People new to the note business tend to bring techniques and mindsets from their previous career as an engineer, teacher, or whatever. But those techniques don't always translate to the note business. Some people love making checklists and analyzing market conditions, but they struggle to take the first step in executing their plan. I've also trained people at the other extreme who take off running down the hill with their hair on fire without thinking where they're going. Both are equally bad. Being balanced in the middle is the right dose of each, but being balanced almost never occurs naturally to an entrepreneur's personality.
2019: THE YEAR OF LOOKING BACKWARD TO MOVE FORWARD
Management without follow-up is mismanagement!
Some things are unique to each individual business, but across the board, every business has many things in common. We all have to look in the rearview mirror from time to time to make sure we're covering the right ground. And we have to study the roadmap to stay on the right road. But you can't stare at the rearview or the map all the time or you'll run off the road. Again, everything takes balance.
For 2019, I'm stressing the importance for every entrepreneur to schedule regular reviews of their business—ideally once a week, but no further apart than once a month. You need to look back over your plans and critique your execution to keep your business at peak performance.
Reviewing your results on a regular basis takes discipline. As you look back at the deals you've done over the past week or month, you can make sure you're staying on plan, doing enough deals, and hitting your goals. Sometimes your plan only needs a tweak here or there, but sometimes you'll realize your plan is way out of touch with market conditions, so you need a whole new plan.
There's no time like the present, so open up your 2019 calendar right now. Ink in regular review sessions for the whole year. Maybe yours will be every Thursday morning or every other Friday afternoon. Decide what works best for you, but not deciding never worked for anybody.
I also suggest making a checklist of things to review and print out a year's worth of copies. When I look at my plan for 2019, my checklist is what we cover in the class.
I say with confidence that 35 to 50 of the top 500 real estate investors in the wholesale fix and flip space are guys I deal with on a regular basis. These heavy hitters are all aware of constant changes in the market. And since the market is constantly changing, they constantly review their plans and make changes as needed.
It works at the magnum level or at any level. It's not brain surgery—it's just discipline.
I admire the stark raving honesty it takes to be transparent when you're struggling and need guidance in some area of your life or business. Every entrepreneur will have struggles, but only the truthful entrepreneurs do something about it. The foolish entrepreneur is like the pilot who never looks at his compass or gauges, so he flies into a mountain. This is where masterminds are a great resource to pick the brains of people who are good at things you aren't. And if you haven't taken a 3-day NoteSchool class in over six months, you're probably out of touch with market trends coming down the pike. (I'm always adjusting the content of every class so we can give the latest advice on what to expect in the coming months.)
YOUR "COMFORT ZONE" IS ALSO YOUR "NO GROWTH ZONE"
Eleanor Roosevelt is credited with this great quote about getting out of your comfort zone: "You gain strength, courage, and confidence by every experience in which you really stop to look fear in the face. You are able to say to yourself, 'I have lived through this horror. I can take the next thing that comes along.' You must do the thing you think you cannot do."
If you're good at planning, then executing will be out of your comfort zone. If you're good at executing, then planning makes you uneasy. But staying in your comfort zone keeps you from getting better at the things you're not yet good at.
Every successful entrepreneur has to learn to embrace the thrill of stepping into uncharted territory. It's one of the things I enjoy most about running a business. I've made more money during down markets than up markets. Why? Every condition comes with opportunity! While other guys were afraid to make a move and were biting their nails down to nubs, I stepped out of my comfort zone; I learned new skills and tried new things. That's how I got better, and so can you.
Don't be afraid to be afraid.
Marketpulse
Keeping Your Finger on the Pulse!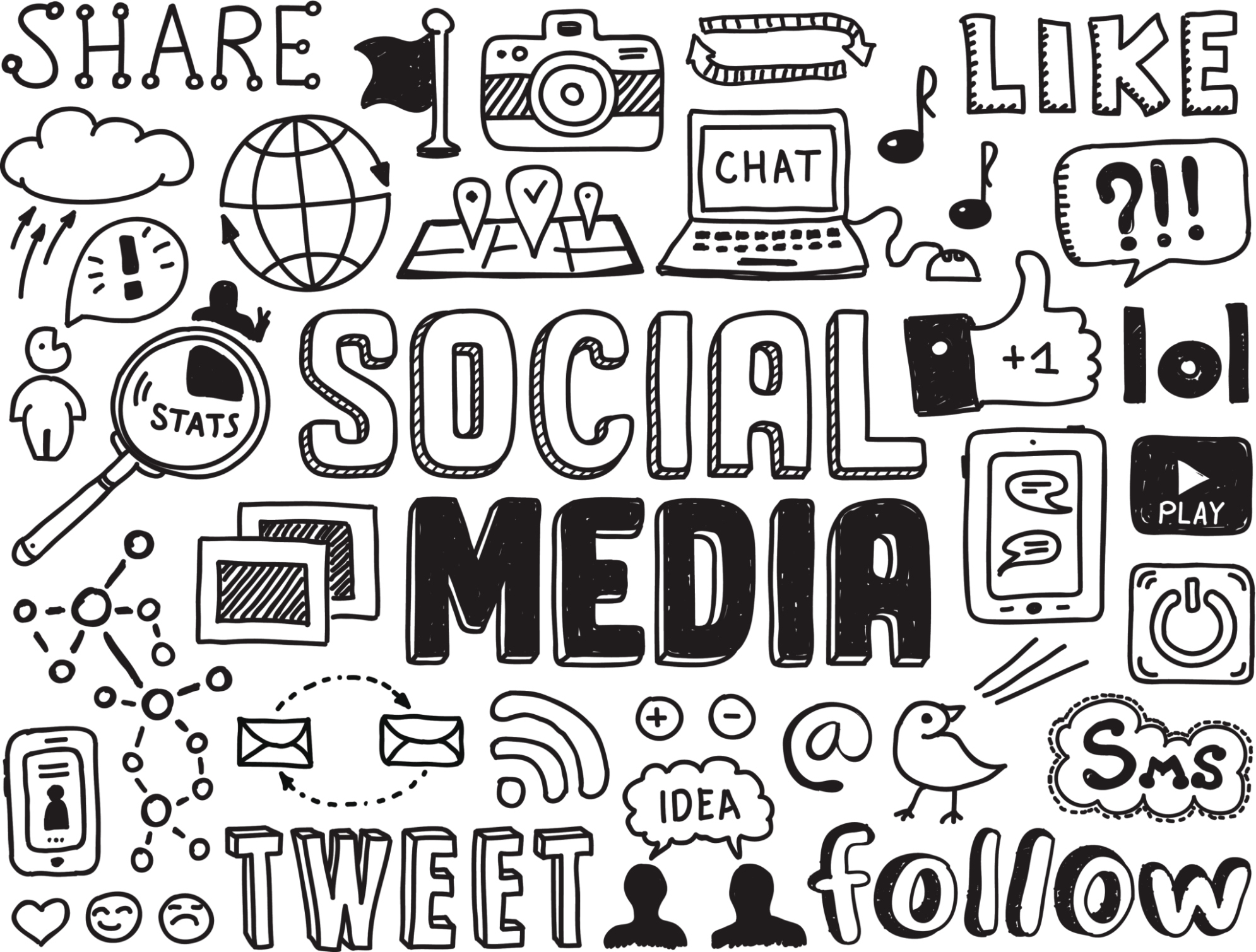 What better way to keep your finger on the pulse of what is happening in the note industry, as well as staying connected to everything that is going on at NoteSchool, Colonial Funding Group, Colonial Capital Management, NotesDirect and NoteExpo than to follow us on all our social media channels. Be engaged. Stay engaged. Click below to follow us.
Facebook                                Instagram                               Twitter
NoteSchool                             NoteSchool                             NoteSchool
Eddie Speed                           Eddie Speed                           Colonial Capital Management
NotesDirect                             NoteExpo                                NotesDirect
Capital Markets Update
Ways to Minimize Your Tax Burden in 2019

By: Ryan Parson
Don't wait until March to plan for your taxes. The first of the year is the perfect time to make some last minute efforts to reduce your tax burden and possibly save yourself some money. We've mapped out a few year-end strategies that could save you money on your 2018 taxes.
Charitable Contributions
It is said that giving is better than receiving. In the case of charitable contributions, giving can be receiving. By making an end-of-year donation to an IRS-approved charity, taxpayers are eligible to deduct the donation on their taxes. Some rules do apply:
The Internal Review Service requires you to maintain a bank record or receipt of the gift
For any contribution of $250 or more, you must obtain and keep records or written acknowledgment from the charity.
Retirement Contributions
Opening a traditional retirement account can be an easy way to reduce your tax liability. Traditional account types include an Individual Retirement Account (IRA), 401(k), 403(b), savings incentive match plan for employees (SIMPLE) IRA or simplified employee pension plan (SEP).
Make sure you know when the yearly contribution ends for your plan. Employer associated plans like 401(k) and SIMPLE IRA have contribution years ending with the calendar year, while traditional and Roth IRAs and SEP plans allow you to contribute up to April 15, 2019.
Contribution limits for each type of retirement account are different based on circumstances, so talk to your financial advisor to see how much you are able to contribute to your plan.
Give A Gift
You can gift your child up to $15,000 per year (for 2018 and 2019) without having to pay tax on the gift and most of the time, the child receiving the gift does not have to pay taxes on the gift either. If you're married, you can give your child $30,000 per year as a married couple. Further, if you have multiple children, you may gift up to $15,000 per year (or $30,000 per couple) to each without being subject to the Federal Gift Tax.
Review tax credits
Currently, the IRS offers numerous tax credits for businesses and individuals to reimburse them for qualified spending throughout the year. And every possible tax deduction can help reduce your tax burden, yet many available legal deductions go unclaimed each year simply because most taxpayers still don't know the break exists. From eyeglasses to airline baggage fees, you might qualify for at least one often-forgotten deduction and maybe more than one.
The Internal Revenue Service allows you to take the cost of certain items, known as itemized deductions, off your tax bill if you qualify. You should itemize deductions if they add up to more than your standard deduction, the IRS advises.
Itemizing also makes sense if you can't use the standard deduction. Do you have student loan interest or alimony payments? Maybe you needed to buy crutches or hearing aids this past year or paid hospital fees for physical therapy? Or you had casualty or theft losses? Or had large unreimbursed employee business expenses?
To get the most out of your tax deductions, stay organized and do your research. No one likes getting audited, although if the IRS does red flag you, some costs of professional advice to defend yourself are, in fact, deductible.
Don't worry about 2019 tax changes
Between now and the end of the year, plenty of ink will continue to be spilled about what Congress will do to deal with our tax rates for 2019 and beyond.
The truth is that no one knows whether rates will actually change or by how much. But with the calendar year coming to a close, it's time to focus on reducing your tax outlays.
In The Spotlight
The Best Advice for 2019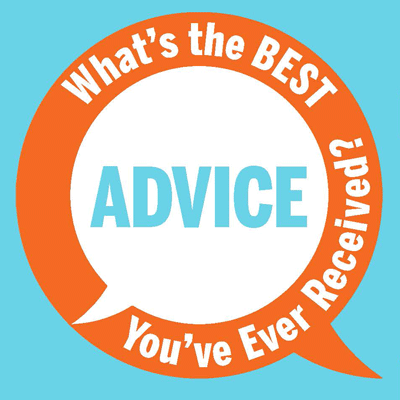 In what is now a company tradition, we kick the New Year off with something a little different in the "In the Spotlight" column. Once again I reached out to my colleagues here at NoteSchool, Colonial Funding Group and Colonial Capital Management and asked each of them to share their best advice heading into 2019 for anyone in the note business. You will not find any better advice all in one place than the following!
Pursue your "Why" with passion. Your "Why" isn't money it's what you'd do if money and time was no problem. Be clear as to what's going to help achieve this. I love notes because it's one of the biggest wealth builders I know of. That wealth (long term income without continual effort needed) allows us great financial and time freedom. – Eddie Speed
Successful entrepreneurs and note investors have to have a strategic and detailed marketing plan to attract your customers, whether it's passive investors, capital partners or note sellers you seek. It all starts with the hook to "lure" them in but it's just as important that your messaging connects with people and makes them want to stay engaged with you – this is the "sticky" factor that keeps them on the hook! – Bob Repass
Stretch the vision for your business out 5 or 10 years, where do you want to be? Then back into what you need to accomplish this year…2019… to be on target for the end goal. – Martha Speed
With the market highs that were experienced in 2018 to the volatility to the inevitable market corrections in 2019, those investors who have a well-organized, holistic wealth strategy in place will still see many opportunities to grow their wealth. – Ryan Parson
1. Stay engaged!  The only way to stay in the know is to stay engaged. 2. Record your documents!  When you buy a deal record the conveyance document to you so you don't miss important notices, including tax notices. 3. Deploy your IRA Funds!  Money sitting in your IRA defeats the purpose of having a self-directed IRA. – Susan DeLaGarza
Surround yourself with a great network of people who challenge and inspire you. Always look for people smarter than you and never be afraid to ask questions. – Charles Mangan
Always be refining your elevator pitch!  Be resilient and don't let fear stop you from taking advantage of an opportunity when it presents itself; you never know where it might lead. – Ben Haught
Pick a strategy: Note Flipping, Non-Performing Loans, Performing Loans, Passive Income, Partials, etc. Then master that strategy. Become a ninja in that strategy and by doing so your business will grow in 2019 like you have never seen it grow before. – Joe Varnadore
It's not time to reinvent the wheel (but you might need to realign it). As markets appear poised for a shift in 2019 we can feel confident that note investing continues to present opportunity in all cycles. We just have to stay informed, open to change, and keep our strategies aligned with market conditions. – Tracy Z Rewey
As we all look forward to 2019 we think about how can we be successful and I would say there is no secret for that… The only way you can measure success is to not make the same mistakes you have in the past, be prepared and keep working hard. – Duane Gibbs
As Hall of Fame College Basketball Coach Bobby Knight said "The will to succeed is important, but what's more important is the will to prepare." I encourage you to be prepared in all that you do both personally and professionally. Preparation starts with doing your due diligence. – Angie Repass
Being perfect is not attainable. Jump in knowing that mistakes will happen and are completely normal for reaching your goals. The key is to learn from the mistake on the next deal and don't give up. Accept help from others who have been down the road you're going as they can assist you with strategies, increase your knowledge base and correct poor decision making. – Scot Tyler
There are a lot of opportunities on the Horizon for 2019. Take aim at 1 or 2 and go full steam ahead. – Matt Edwards
Write down the 3 things you want to accomplish in 2019 in the note business for you and your family. Get up every day and look at the list. Focus on accomplishing #1, when you complete that go to #2, when you complete that go to #3. – Kevin Moore
Quote of the Month
"A dream is just a dream. A goal is a dream with a plan and a deadline." – Harvey Mackay
This Month's Poll Question
Connect With Us
Are you on Twitter? If so, be sure to follow us on Twitter @NoteSchool and @ColCapMgmt, if not, why not?